Journey into Europe: Islam, Immigration, and Identity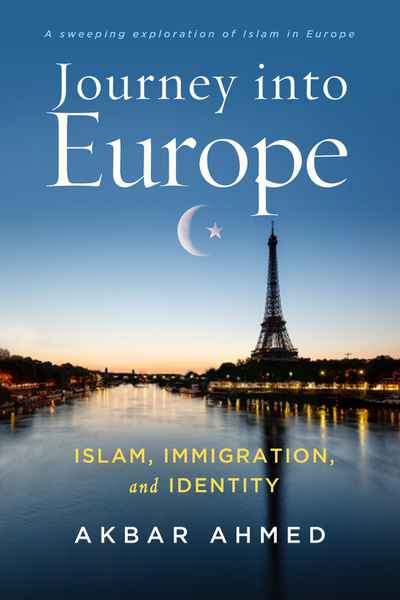 An unprecedented, richly detailed, and clear-eyed exploration of Islam in Europe and the place of Islam in European history and civilization.
Daily headlines tell of escalating tensions surrounding Muslims in Europe: the refugee crisis, repeated episodes of terrorism, and cultural differences over language and female dress have helped shape a growing rift between the communities, while the parallel rise of right-wing, nationalist political parties throughout the continent, often espousing anti-Muslim rhetoric, has shaken the foundation of the European Union to its very core.
Akbar Ahmed, widely acknowledged as a leading scholar of contemporary Islam, and a team of researchers have traveled across Europe over the last several years and interviewed Muslims and non-Muslims from all walks of life. They spoke with some of Europe's most prominent figures, including presidents and prime ministers, archbishops, chief rabbis, grand muftis, heads of right-wing parties, and every-day Europeans from a variety of backgrounds. Their findings reveal both of the misunderstandings and the opportunities for Europe and its Muslims to improve their mutual relationship. Along with an analysis of what has gone wrong and why, this urgent, unprecedented study, the fourth in a quartet of studies examining relations between the West and the Muslim world, features recommendations for promoting integration and pluralism in the twenty-first century.