Murder in the Telephone Exchange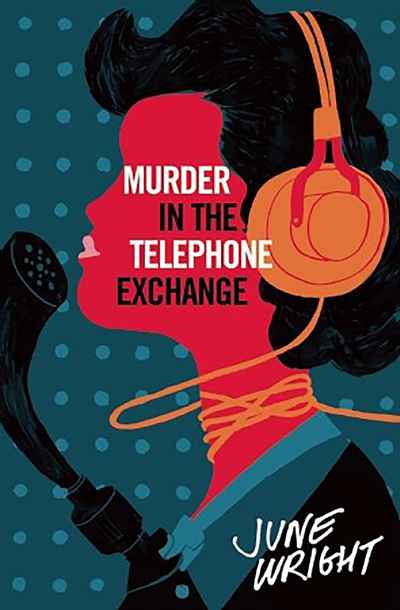 Paperback (Trade paperback US) | Jun 2014 | Verse Chorus Press | 9781891241376 | 368pp | 203x127mm | GEN | AUD$24.99, NZD$29.99

A Rediscovered Queen of Australian Crime Melbourne-born June Wright made quite a splash with the publication of her debut novel, Murder in the Telephone Exchange, in 1948.
It was the bestselling mystery in Australia that year, sales outstripping even those of the reigning queen of crime, Agatha Christie. Wright went on to publish five more top-quality mysteries over the next two decades - including three featuring the irrpressible nun detective, Mother Paul - while at the same time raising six children. When she died last year at the age of 92, June Wright's books were largely forgotten, despite the praise she received at the time and the championing of her work in such recent surveys of the field as Stephen Knight's Continent of Mystery.
Murder in the Telephone Exchange, June Wright's debut stars feisty young telephonist Maggie Byrnes. When one of her more unpopular colleagues at Melbourne Central is murdered - her head bashed in with a 'buttinsky,' a piece of equipment used to listen in on phone calls - Maggie resolves to turn sleuth. A couple of her co-workers are acting strangely, and Maggie is convinced she has a better chance of figuring out who is responsible for the killing than the stodgy police team assigned to the case, who seem to think she herself might have had something to do with it. But then one of her friends is murdered too, and it looks like Maggie might be next in line. Narrated with verve and wit, this is a mystery in the tradition of Dorothy L. Sayers and Daphne du Maurier, by turns entertaining and suspenseful, and building to a gripping climax. It also offers a marvellous account of life in Melbourne in the late 1940s, as young women like Maggie flocked to the big city, leaving behind small-town family life for jobs, boarding houses and independence.
'A classic English-style mystery with a perky heroine reminiscent of Georgette Heyer's clever sleuths, packed with detail and menace.' – Kirkus Reviews