Where The Fruit Falls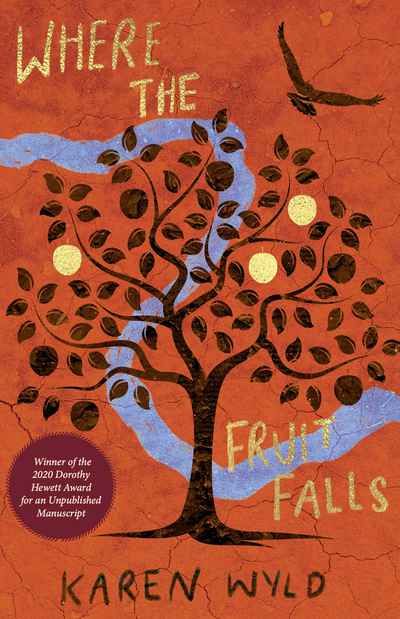 Paperback | Sep 2020 | UWA Publishing | 9781760801571 | 320pp | 198x129mm | GEN | AUD$27.99, NZD$34.99

*Shortlisted for the Victorian Premier's Literary Awards 2021*
*Longlisted for the 2021 ABIAs: Small Publishers' Adult Book of the Year*

An ancient ocean roars under the red dirt. Hush. Be still for just a moment. Hear its thunder-ing waves crashing on unseen shores.
Spanning four generations, with a focus on the 1960s and 70s, an era of rapid social change and burgeoning Aboriginal rights, Where the Fruit Falls is a re-imagining of the epic Australian novel.
Brigid Devlin, a young Aboriginal woman, and her twin daughters navigate a troubled nation of First Peoples, settlers and refugees — all determined to shape a future on stolen land. Leaving the sanctuary of her family's apple orchard, Brigid sets off with no destination and a willy wagtail for company. As she moves through an everchanging landscape, Brigid unravels family secrets to recover what she'd lost — by facing the past, she finally accepts herself. Her twin daughters continue her journey with their own search for self-acceptance, truth and justice.
'In poetic and evocative storytelling, this writing celebrates the agency of Indigenous women to traverse ever-present landscapes of colonisation and intergenerational trauma. Country has an omniscient presence in their story lines, guiding the women across vivid desert and coastal landscapes. Where the Fruit Falls recognises both the open wounds of living histo-ries of colonisation and the healing power of belonging to Country.' — 2020 Dorothy Hewett Award judges
'This evocative family saga celebrates the strength and resilience of First Nation women, while touching on deeply traumatic aspects of Australian history. Threads of magic realism shimmer throughout the story, offering a deeper understanding of reality and challenging the reader to imagine a kinder, more just, more humane world.' — Sally Morgan