Bruce Dickinson: Maiden Voyage: The Biography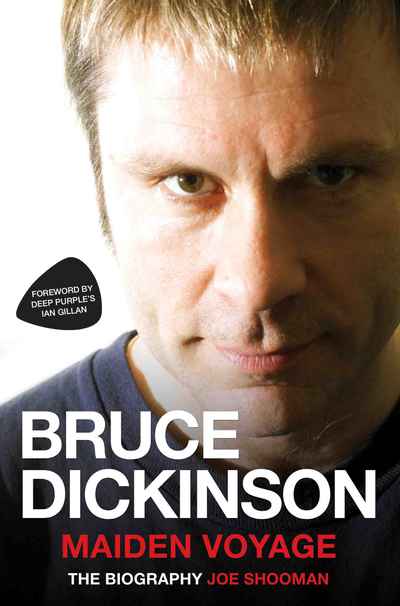 This first biography of Bruce Dickinson tells his story through exclusive interviews with those who know him best.
Prior to joining Maiden in 1981 for their seminal, multi-million selling Number of the Beast - one of the most influential records in the history of Heavy Metal - Dickinson enjoyed stardom with fellow New Wave Of British Heavy Metal artists Samson, while his post-Maiden solo career also brought much critical success. Not content to merely continue shaping the face of metal music, Dickinson is a true renaissance man: a world-class member of the British Fencing team; a best-selling fiction author; a keen military historian; a TV presenter; and also a first officer for commercial airline Astreus. Yet in 2015, the voice, and the life, of Iron Maiden's singer were placed in the cruellest jeopardy as he was diagnosed with a golf-ball sized cancerous tumour on his tongue. But after making a full recovery, Iron Maiden have released an acclaimed sixteenth album, The Book of Souls, announced a world tour and stands astride the pantheon of metal greats once more.
Featuring a foreword from Deep Purple's Ian Gillan and exclusive interviews from heavy metal luminaries including Paul Di'Anno and Blaze Bayley, this is an authoritative biography of one of music's most compelling figures.