Little: A Times and Sunday Times Book of the Year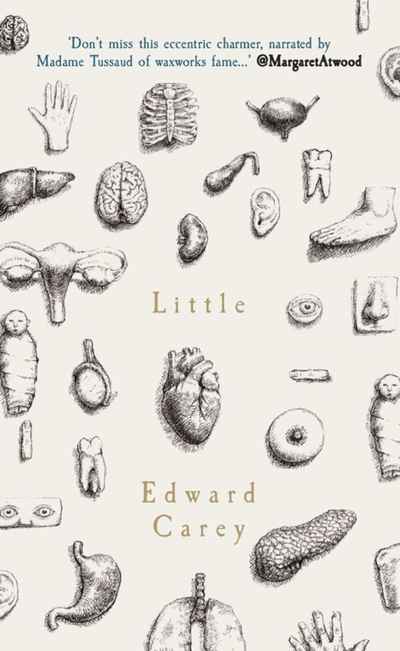 Hardback (B402) | Jan 2019 | Gallic Books | 9781910709399 | 380pp | 203x127mm | GEN | AUD$39.99, NZD$49.99
Paperback (Trade paperback US) | Oct 2018 | Gallic Books | 9781910709566 | 430pp | 216x135mm | GEN | AUD$29.99, NZD$34.99

The wry, macabre, unforgettable tale of an ambitious orphan in Revolutionary Paris, befriended by royalty and radicals, who transforms herself into the legendary Madame Tussaud.
In 1761, a tiny, odd-looking girl named Marie is born in a village in Switzerland. After the death of her parents, she is apprenticed to an eccentric wax sculptor and whisked off to the seamy streets of Paris, where they meet a domineering widow and her quiet, pale son. Together, they convert an abandoned monkey house into an exhibition hall for wax heads, and the spectacle becomes a sensation. As word of her artistic talent spreads, Marie is called to Versailles, where she tutors a princess and saves Marie Antoinette in childbirth. But outside the palace walls, Paris is roiling: The revolutionary mob is demanding heads, and . . . at the wax museum, heads are what they do.
Exuberant and utterly distinctive, Little recalls a momentous stretch of French history through the eyes of Marie Groscholtz, who survives the harshest of beginnings and most violent of revolutions to craft her place in history.
Little is a stunning artefact of a novel; a wonderfully grisly reimagining of the life and times of Madame Tussaud. Carey weaves a tale of heartfelt sympathy and jet-black humour; eccentric oddity and utter enchantment.
Dickensian in style with an unforgettable cast of characters, Little is a masterpiece for modern times.