20 Stories
Chasing the Sky: 20 Stories of Women in Architecture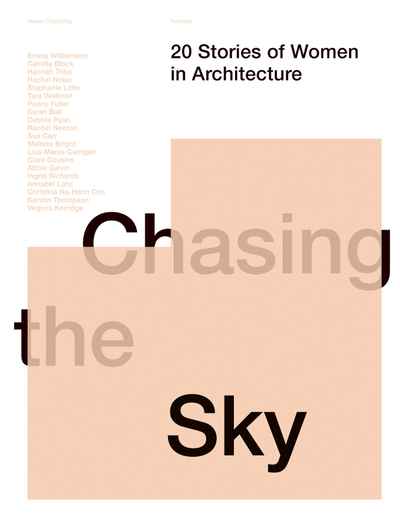 Paperback | Jul 2017 | Maven Publishing | 9780995382503 | 278pp | 285x220mm | GEN

Chasing the Sky showcases twenty of Australia's leading women in architecture.
Distilled in this volume is a palpable sense of women at work in architecture, of the joys and challenges of a creative profession and the culture of making. We hear varied views on education, craft and technology; on collaboration and inventive processes; on formative influences and entrepreneurship; and on the relationship between architecture and society.
As acclaimed individuals and as a diverse collective, they offer an incisive glimpse into the richness of contemporary Australian architecture, of the spirit that galvanises the profession and cultivates its future buoyancy.
Chasing the Sky is the second book in the '20 Stories' series, with each edition featuring different aspects of the architecture industry.