Spice for Life: Delicious Recipes Using Everyday Healing Spices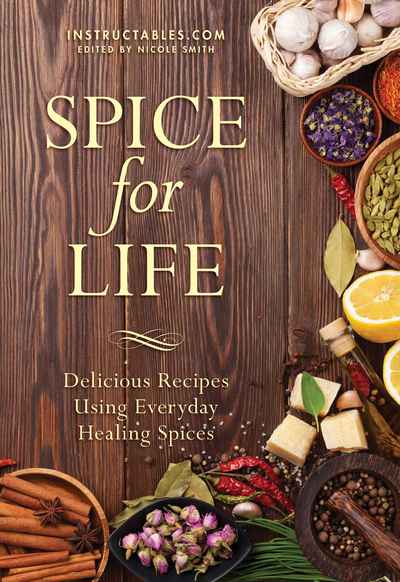 Paperback (Trade paperback US) | Sep 2016 | Skyhorse Publishing | 9781510703964 | 144pp | 204x140mm | GEN | AUD$27.99, NZD$34.99

Spices not only add a flavorful kick to meals, they also have some amazing benefits to improve certain ailments and improve overall health. Rich in antioxidants and polyphenols, spices and herbs like turmeric, cayenne pepper, cinnamon, ginger, garlic, cloves, coriander, and sage can fight inflammation, protect against chronic conditions, and can even help with losing weight.
Featuring dozens of recipes for meals and beauty remedies, Spice for Life is a great tool for anyone looking to add more flavor to their diet and cut out unhealthy seasonings like salt, sugar, and fatty oils. You'll find great recipes like:
• Chickpea and carrot tangine
• Sweet potato and coconut soup
• Probiotic ginger beer
• Chicken tikka masala with turmeric rice
• Lemon-garlic sorbet
• Cayenne toasts
• Orange, fig, and sage chutney
• Mexican hot chocolate cupcakes
• And much more
There are also remedies for burns, problem skin and hair, losing your voice, toothaches, and a guide detailing the benefits of each spice and herb. Spice for Life is the ultimate compendium for anyone wishing to cook with healthier seasonings.