The T-Shirt Quilt Book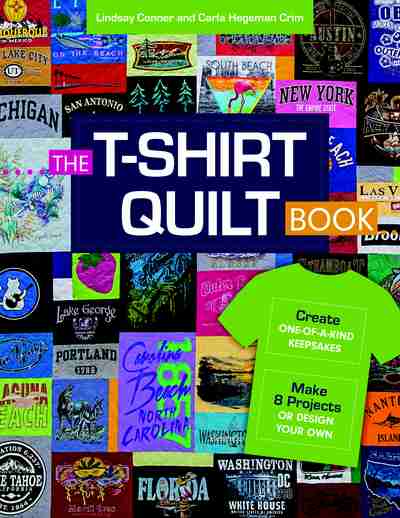 Recycle your tees with these 8 exciting quilt projects.

Turn treasured tees into something brand-new — a T-shirt quilt! Capture the memories of a special time, starting with a quick pillow project or a baby quilt made from onesies, and work your way up to bed quilts in multiple sizes. Learn the secrets to choosing shirts, centreing, and cutting out around a logo, working with shirts that are too small, and interfacing knit fabrics with finesse. You'll practice your skills with 8 projects ranging from simple squares to pieced stars and triangles, plus easy machine-appliqued motifs. With beginner-friendly designs and truly unique layouts to entice experienced quilters, this essential guide to T-shirt quilts covers all the bases.