War Childhood: From Sarajevo to Syria, Memories of Life and Hope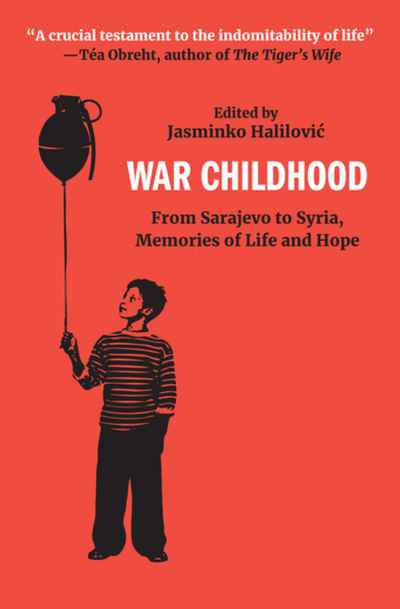 In 2010, Sarajevo native Jasminko Halilovic began following through on a dream: collecting as many short recollections from as many people as possible who were children during the Bosnian War, which from 1992 to 1995 claimed the lives of 101,000 people amid the breakup of the former Yugoslavia and changed Sarajevo's reputation from a onetime Winter Olympics paradise to a city under siege.
The result: a unique, visually engaging, and accessible book of 1,100 quotations by adults looking back on their childhoods in war. Halilovic collected the memories online, using the project's website and social media. The book, War Childhood, was crowd-funded and published in Bosnian in Sarajevo, and in English translation for sale at the museum of the same name – the War Childhood Museum – that Halilovic founded in his native city in January 2017.
The book has three parts. The first comprises introductory texts on Bosnia and Herzegovina, Sarajevo, the siege of Sarajevo, and the project. The second, main section of the book is a mosaic of the short recollections gathered during implementation of the project. The third section has a visual focus, bringing together keepsakes: photographs, drawings, diary entries, stories, letters, etc. Unique in having been co-created by 1,100 people, this book also takes a specific approach to the presentation of their memories. The memories collected in the book are presented symmetrically. They are grouped both by theme and by emotion. Some entries from the different groups are mixed, but they are distributed in accord with a precisely calculated algorithm. In this way, a balance is struck between emotion and theme.