Brothers of TDT
Couldn't Ask for More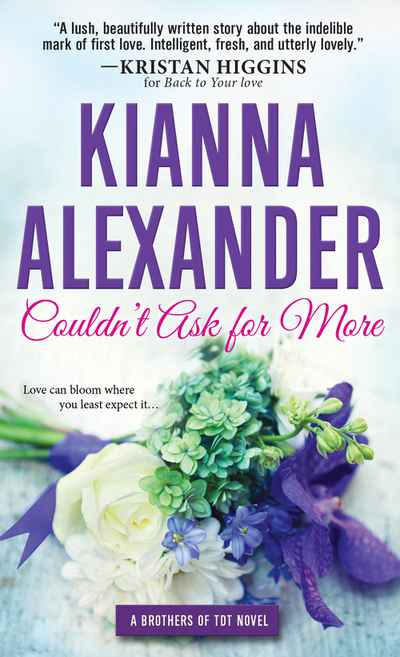 The second book in an exciting new contemporary romance series featuring successful men and the women they're determined to win...
Bryan James's job is on thin ice. His dad has threatened to boot him from his executive position at the family textile company - unless he can score a major contract with a popular design house. Bryan knows his best friend's younger sister can help, but her terms and conditions are more than he bargained for.
Alexis Devers's debut fashion line is a hit. But when Alexis's publicist tells buyers that it landed her a wealthy and handsome fiance, Alexis needs to come up with a fake fiance - fast. Bryan's offer to strike a deal is perfectly timed. She's more than willing...as long as he plays the role. Luckily, Alexis would never do something as silly as falling for her brother's best friend...