#material4.0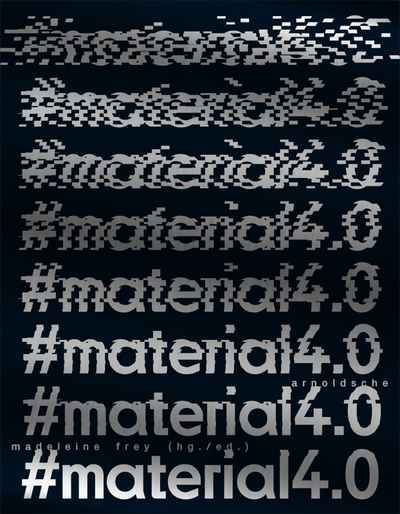 Paperback | Mar 2019 | Arnoldsche | 9783897905597 | 96pp | 270x210mm | RFB | AUD$56.00, NZD$64.99

#material4.0 reflects the interplay between the virtual world and physical, real space. Based on the omnipresent term 'Internet of Things', it explores how computer-dependent automation and digitalisation are reflected in an art context.
To this end thirteen artists, primarily from the 'digital natives' generation, have developed works or have themselves created research projects in order to find the answer to this question. Industrial laser techniques are used in the creation of Lidia Sigle's works, robot arms take over the painting process from Kanta Kimura, and the phenomenon of agnosia, the human inability to process visual data, is taken up in various pieces by the artists' group JAK. Kate Cooper creates a ghoulish reflection on self-optimisation in digitalised living conditions in five animated videos, while the approaches of digital art pioneers such as Manfred Mohr and Ryszard Winiarski complete the line-up, revealing how digitalisation has been a part of artistic thinking ever since the 1970s. Additional texts are provided to illuminate the works.
The diverse and aesthetically appealing exhibition at Galerie Stadt Sindelfingen finds another medium in the accompanying publication, with the graphic design office 2xGoldstein incorporating the subject matter and reflecting it in the book's design. Ultimately images and texts are nothing more than materials, and book production itself has long since been determined by digital means.