Ultimate Silly Joke Books for Kids
My First Knock-Knock Jokes: Lots of Laugh-Out-Loud Jokes for Silly Kids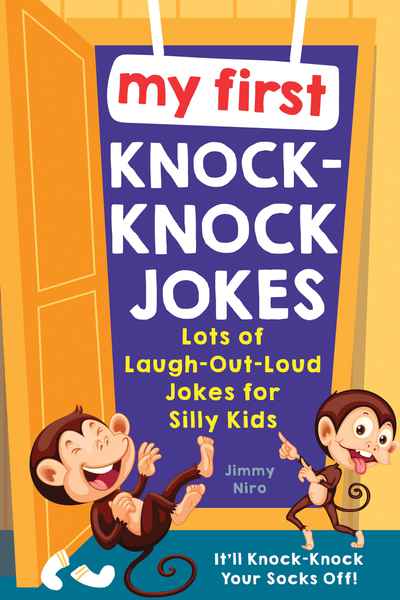 Ultimate Silly Joke Books for Kids
Paperback (Trade paperback US) | Jan 2021 | Sourcebooks Wonderland | 9781728234717 | 144pp | 229x152mm | GEN | AUD$12.99, NZD$16.99
Age range 5 to 9
A silly collection of knock-knock jokes so funny, they will knock your socks off!
My First Knock-Knock Jokes is the first BIG book of hilarious, easy-to-read knock-knock jokes for kids, perfect for engaging beginners and encouraging reluctant young readers to get the giggles! Packed full of fun doodle illustrations and hundreds of jokes for the whole family, this silly primer is sure to be a knockout for entertaining game nights, road trips, sleepovers, and beyond!
Orange you glad you found this book?

Knock, knock.
Who's there?
Hal.
Hal who?
Hal will you know if you don't let me in?