70 Things To Do When You Turn 70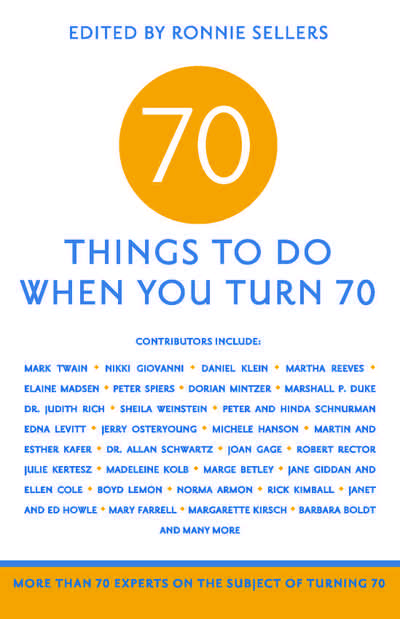 Paperback | Jan 2014 | Sellers | 9781416209157 | 400pp | 216x140mm | GEN | AUD$29.99, NZD$34.99


70 Things to Do When You Turn 70 celebrates the opportunities to have meaningful and fulfilling lives at 70 and beyond. This inspiring collection of 70 essays, follows the popular success of other books in the series like 50 Things to Do When You Turn 50 and 60 Things to Do When You Turn 60. The contributors include a wide diversity of people 70+ who have taken on exciting challenges and have found fun, intriguing, and surprising ways to make their lives rewarding. It features such luminaries as world-renowned poet Nikki Giovanni, American Book Award-winning author Gary Zukav, Emmy Award-winning filmmaker Elaine Madsen, and the acclaimed writer Daniel Klein. As an added bonus, portions of Mark Twain's famous 70th-birthday speech, in which he reveals the secrets of his longevity, will be included.