Grandma Bendy: And the Great Snake Escape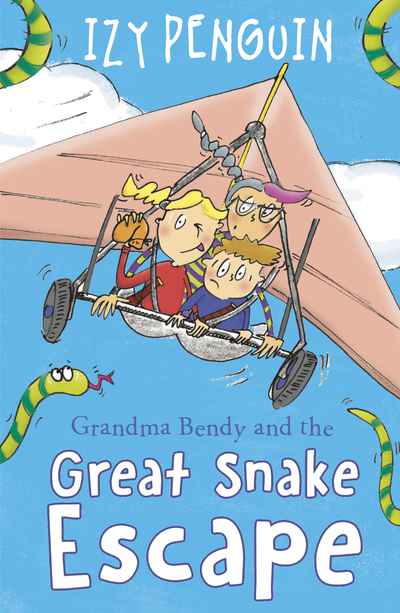 Ages 6 to 9 years

Can Grandma Bendy and her scallywag grandchildren save the town of Pumperton from a terrifying escaped snake?
Grandma Bendy is an eccentric character living in the rather reserved and gullible town of Pumperton. She looks after her two grandchildren Max and Lucy. When Lucy tries to stand up to the school's bully, he hatches a devious plan to put her in her place. He sneaks his pet snake Boris into her bag to give her a fright during show and tell, but when Boris escapes the class descends into chaos, and then the school and finally the whole town. Grandma Bendy must help the children find the snake to restore order, clear Lucy's name and return a rather frantic Boris to his owner.
A fun and hilarious adventure of a Grandma and her grandchildren trying to save the day.