International Guy Volume
International Guy: Paris, New York, Copenhagen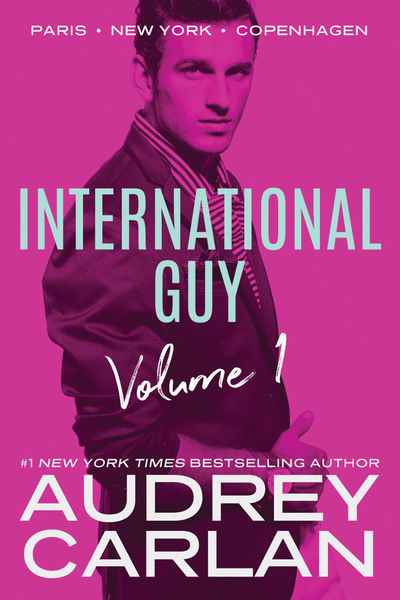 Paperback | Jul 2018 | Montlake | 9781503903180 | 400pp | GEN | AUD$24.99, NZD$29.99
From Audrey Carlan, #1 New York Times bestselling author of the Calendar Girl series.
My name is Parker Ellis. You can call me The Dream Maker. This is where my story begins.
There's a world of women waiting for me, but my journey starts here, in three cities: Paris. New York. Copenhagen.
International Guy Inc. is owned and operated by Parker Ellis, a ladies' man with a high IQ and a big libido. He's the most successful life and love coach in the world, and he's smart enough to know he can't run a multimillion-dollar company alone. He hires two friends whose areas of expertise complement his own. They comprise The Dream Maker, The Love Maker, and The Money Maker. Together, they advise the wealthiest people in the world: Hollywood hotshots, European royalty, and the CEOs of multibillion-dollar companies. And sometimes they can't help it when things heat up and they end up in bed with their clients. Quite literally.
This International Guy likes his playboy lifestyle, and he's not looking for commitment. After all, there's a whole world waiting for him. But as he goes from city to city, and from woman to woman, it's possible that he just might find his own love along the way…
This volume includes the first, second, and third International Guy novellas.