Sociology of Diversity
The Death of Affirmative Action?: Racialized Framing and the Fight Against Racial Preference in College Admissions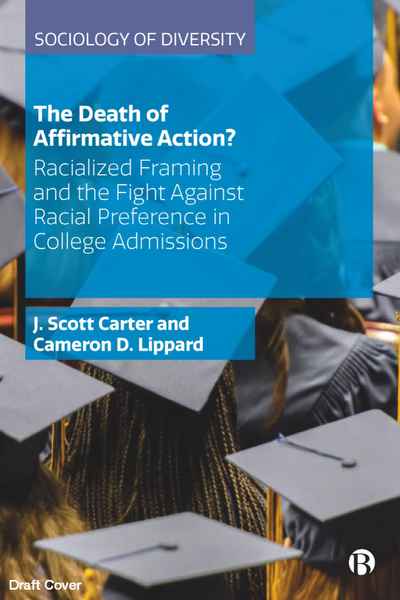 Hardback | Apr 2020 | Bristol University Press | 9781529201116 | 216pp | 234x156mm | RFB | AUD$180.00, NZD$210.00

The Death of Affirmative Action provides a sociological analysis of affirmative action which considers the most recent cases and the context of American racism and admission policies in the 21st century.
Affirmative action in US college admissions have inspired fierce debate and several US Supreme Court cases. In this significant study, leading US professors J. Scott Carter and Cameron D. Lippard provide an in-depth examination of the issue using sociological, policy and legal perspectives to frame both pro- and anti-affirmative action arguments, within past and present Supreme Court cases.
With affirmative action policy under constant attack, this is an urgent addition not only to explain the state of this policy but also to further deconstruct the current state of race and racism in American society.