Whose Story Is This, Anyway?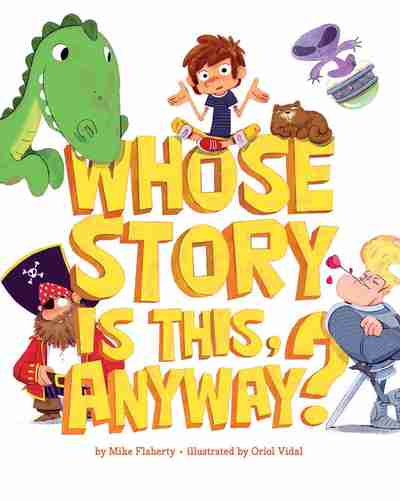 Hardback (B221) | May 2016 | Sterling Children's Books | 9781454916086 | 40pp | 277x216mm | Temporarily unavailable | GEN | AUD$22.99


Age range 3 to 7
What's this book about? That depends on who you ask. Our humble narrator thinks he's got a great story for you, but a scallywag pirate, a ravenous dinosaur, and an alien beg to differ. Soon a whole cast of colorful characters is breaking in to take over the story. If they could all get on the same page, this might just be the best story ever.