The Wonder Weeks: How to Stimulate Your Baby's Mental Development and Help Him Turn His 10 Predictable, Great, Fussy Phases into Magical Leaps Forward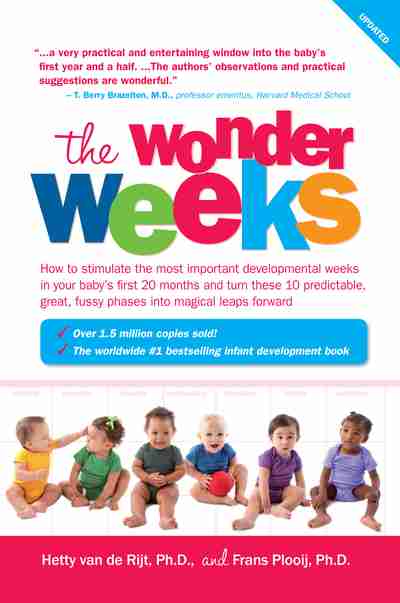 Paperback (Trade paperback US) | Updated Ed. | Feb 2014 | Kiddy World | 9789491882005 | 480pp | 229x153mm | Replaced by new edition | GEN


The Wonder Weeks: How to stimulate your baby's mental development and help him turn his 10 predictable, great, fussy phases into magical leaps forward describes in easy-to-understand terms the incredible developmental changes that all babies go through during the first 20 months of their lives.
Age-related fluctuations and the need for body contact and attention are all related to major and quite dramatic changes in the brains of children. These changes enable a baby to enter a whole new perceptual world and, as a consequence, to learn many new skills.
Wonder week by wonder week you'll discover the dates in the first 20 months when all babies take ten major development leaps. Learn how to encourage each leap forward. Help your baby with the three Cs of fussy behavior: Cranky, Clingy and Crying. Recognize the on-set of stressful times and join your children in coping with them.