Webtopia: The world wide wreck of tech and how to make the net work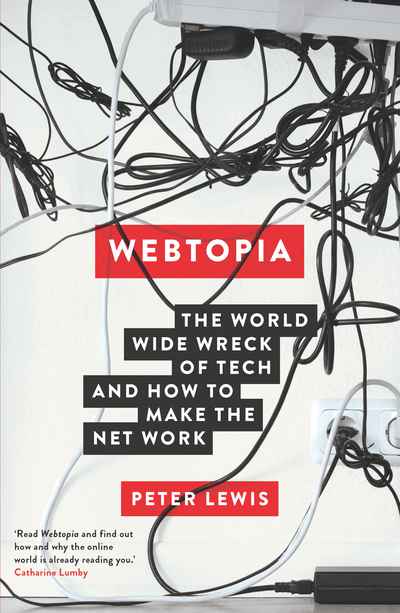 Paperback | Jun 2019 | NewSouth | 9781742236353 | 288pp | 234x153mm | GEN | AUD$32.99, NZD$39.99


The web was supposed to transform our world. So why are things so messed up?
The arrival of the internet promised a utopian, creative and democratic future that would break down traditional institutions and replace them with exciting collaborative networks. But 20 years on the world seems more divided and more distracted than ever, and it is this amazing technology that lies at the heart of many of our most pressing problems.
In Webtopia, Peter Lewis draws from his own pre- and post-tech experience and conversations with entrepreneurs, politicians, pastors, parents, teachers and journalists to argue that technology itself is not the problem. We are. If we can fix our relationship with technology, it will be easier to fix our relationships with each other in an increasingly fragmenting world.
Riveting, engaging and wise, Webtopia traces our digital journey to this crisis point and, fearlessly, marks out a better route from here.
'This book is an encounter with a born raconteur. This makes for a highly readable book, but it also reflects something more profound: that people power the web and modern tech is the embodiment of human genius, human folly and every human choice that lies in between.' — Edward Santow, Australian Human Rights Commissioner
'Peter Lewis's book is erudite, entertaining and eye-opening for anyone who still believes the internet is an unimpeachable portal to democracy. Read it and find out how and why the online world is already reading you.' — Catharine Lumby, Professor of Media at Macquarie University