The Unofficial Harry Potter Joke Book: Great Guffaws for Gryffindor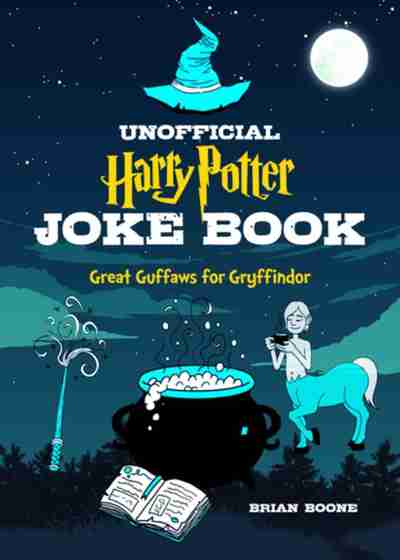 Paperback (B315) | Jan 2018 | Sky Pony Press | 9781510729315 | 176pp | 178x127mm | Temporarily unavailable | GEN | AUD$12.99, NZD$16.99



Age range 7 and up
Muggle world got you down? Dark lord actively trying to end you? Horcrux fell in between the abyss that is your couch cushions? Need some laughter but haven't learned the tickling charm yet? Don't worry; The Unofficial Harry Potter Joke Book is here to relieve some of the daily stresses that accompany a life of witchcraft and wizardry.
For fans of the Harry Potter series, this gut-busting compendium of charming and magical quips pokes fun at some of your favorite characters and scenes from the books and movies. The jokes highlight some of the major characters, including Harry, Ron, Hermione, Hagrid, Dumbledore, Voldemort, as well as many magical elements from the wizard world!
Featuring hundreds of jokes and more than fifty fantastic illustrations, this joke book provides endless amounts of fun for readers and fans of the bestselling series.