Uncle Xbox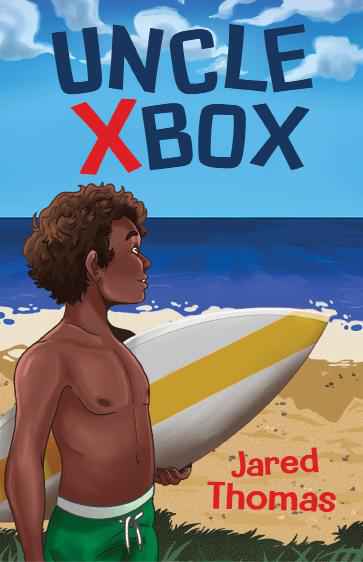 Paperback | Mar 2023 | Magabala Books | 9781922613363 | 64pp | 198x128mm | GEN | AUD$17.99, NZD$19.99


Age range 7 to 12
'Nooooo,' I yelled and then Mum ran into the room in panic.
'What is it, what is it?!' she yelled, shaking me by the shoulder.
'Mum, Marcus took the Xbox,' I cried.
'Good!' Mum said, 'Maybe now you can help out with the chores a bit more.'
Dusty spends a lot of time playing games online, and usually with his stepdad, Marcus. One Saturday morning, Marcus loads his things into his car and leaves, taking his Xbox with him. Dusty is determined to buy an Xbox of his own and tries odd jobs that don't quite work out. That is until cool Uncle Rick turns up. Uncle Rick introduces Dusty to surfing and teaches him about his culture and connection to Country. Dusty swiftly discovers that there is more to life than gaming.
A coming-of-age story for young gamers, that offers gentle insights into growing up, family and finding your place not only in a digital world, but in the messy soup of life.
From the author of The Game Day series, My Spare Heart, Calypso Summer, and Songs that sound like blood, Jared Thomas has sensitively captured Dusty's world and childhood challenges, with integrity, humour and heart.