Un-discovered Islands: An Archipelago of Myths and Mysteries, Phantoms and Fates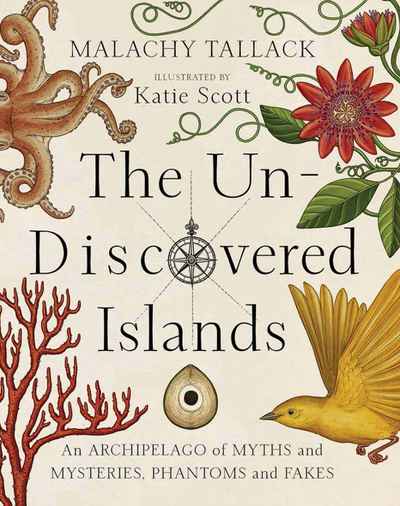 Paperback | Jan 2017 | Polygon | 9781846973505 | 112pp | 240x180mm | GEN | AUD$34.99, NZD$39.99


Critically acclaimed author Malachy Tallack returns in the Autumn of 2016 with a brand new excursion into the beautiful, mysterious and mythical landscapes of the world with Un-Discovered Islands.

Gathered in this book are over twenty islands that have decidedly human origins, whether they are the products of imagination, deception or simply human error. They are phantoms, fakes and legends: an archipelago of ex-iles and forgotten lands. From the well-known myths of Atlantis to the more obscure legends of Thule and Antilla, from the islands of pure fiction to others whose existence is still in question, Malachy has created an atlas of fairytale and wonder.
This time Malachy's prose will be accompanied by glorious full colour illustrations from Katie Scott. She has worked with The New York Times, Converse, Urban Outfitters and the BBC. She is the illustrator of the beautiful Animalium.
"One of the best new travel books" - The Guardian

"It's a joy to island-hop through – with the giant tentacles of a ruby-red octopus reaching across two pages, here, and a horned narwhal and scaly sea serpent swimming across a page, there. After wowing the world with Sixty Degrees North: Around the World in Search of Home last year, Tallack's second book is shaped by the same clear, sharp prose and keen curiosity." - National Geographic Traveller