Monash Studies in Australian Society
Tinkering: Australians Reinvent DIY Culture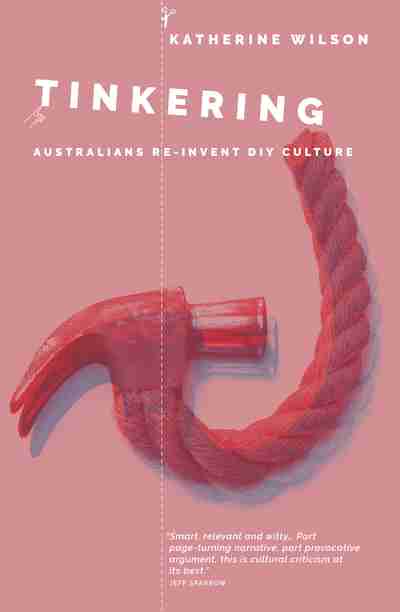 Paperback | Oct 2017 | Monash University Publishing | 9781925495478 | 336pp | 210x153mm | Stocked item (a few) | GEN | AUD$29.95, NZD$34.99



At a time when the labour market is failing as a source of security and identity for many, domestic tinkering is emerging as a legitimate vocation, in ways we haven't seen since pre-industrial times. Practices of repair, crafting, invention, building, and improvising that take place in Australia's sheds, backyards, paddocks, kitchens, and home-workshops are becoming a vital part of our informal economy and social cohesion, complicating distinctions between work and leisure, amateur and professional, production and consumption.
Building on the work of historians, sociologists, psychologists, and economists, but with a journalist's impulse for the currency of her story, Katherine Wilson documents domestic tinkering as an undervalued form of material scholarship, social connection, psychological sanctuary, and political activism. Equal parts field guide and love letter,Tinkering: Australians Reinvent DIY Culture mounts a surprising case for the profound value of domestic tinkering in contemporary Australia.
Katharine Wilson chats with Rafael Epstein from ABC's October Book Club about Tinkering at Read with Raf October 2017: Tinkering.

Tinkering reviewed in the The Sydney Morning Herald: Tinkering review: Katherine Wilson investigates the modern-day tinker.
See Katherine Wilson discuss Tinkering in these YouTube interviews.
Read an extract from Tinkering here.
"The journalistic writing belies the deep theorisation of the topic, and Wilson moves fluidly among theoretical, ethnographic, and narrative elements to make an original study of maker culture. I thoroughly enjoyed reading it" ~ Kirsty Robertson
"A length of fencing wire, in my farmboy childhood, could fix just about anything. This book has similar miraculous powers... Full of fascinating insights and fascinating people, this book is a reminder that work is never just work, and can still have soul" ~ Mark Davis
"Part page-turning narrative, part provocative argument, this is cultural criticism at its best" ~ Jeff Sparrow, author, broadcaster & Guardian columnist
"With great flair and originality, Wilson combines an incisive critique of our throwaway consumer world with a loving homage to the unexpectedly vibrant world of tinkering... a great book. I loved it" ~ Anne Manne, journalist & author