The Town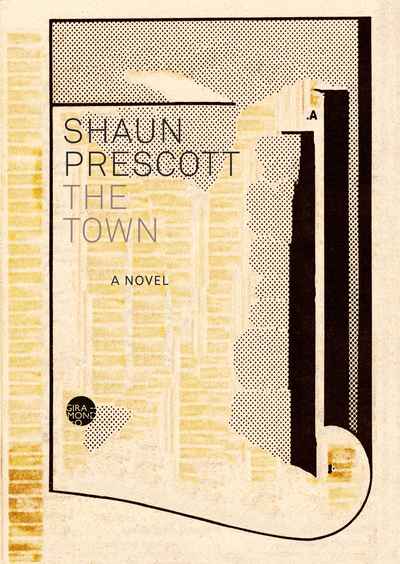 Paperback | Feb 2023 | Giramondo Publishing | 9781922725387 | 256pp | 210x148mm | GEN | AUD$29.95, NZD$34.99


A new edition of Shaun Prescott's internationally acclaimed debut novel, first published in 2017.
Accompanies Prescott's follow-up, Bon and Lesley, released by Giramondo in September 2022.
It is a town of dwindling fortunes: of petrol stations and fast-food outlets, shopping centres and cul-de-sacs, radio stations with no listeners, buses empty of passengers — a town believed by its inhabitants to have no history of its own. When a young writer arrives to research a book about disappearing towns in regional New South Wales, he falls into the futile rhythms of the place. Then, an outbreak of mysterious holes starts to appear — a mysterious, growing oblivion that threatens to erase the town's already marginal existence.
Shaun Prescott's unsettling, quietly luminous debut has drawn comparisons to Kafka and Calvino, Murnane and Macauley. At once deadpan and hypnotic, realist and surreal, it explores the disquiet that lurks at the heart of Australia's buried history, and considers what kind of identity can be found in a place on the verge of becoming nowhere.
Praise for The Town:
'This novel signals its author as someone who understands what literature is for. It is one of the strongest and strangest contemporary Australian novels I've seen.' — Sydney Morning Herald
'This is a book that creeps up on the reader: all of a sudden you're swept away by, even bound to, this thing that's so mournful, intense and unsettling. It will stay with me.' — Lisa McInerney
'A powerfully doomy debut…Intelligently alive to its own metaphorical possibilities, leaving behind a powerful vision of the world ending, not with a bang, but a whimper.' — The Guardian
'One of those rare books that bothers your thinking by making you feel uncomfortable without necessarily knowing why or how. The aftermath is a kind of free-fall. It's a remarkable achievement.' — The Australian