The Rat-Catcher's Apprentice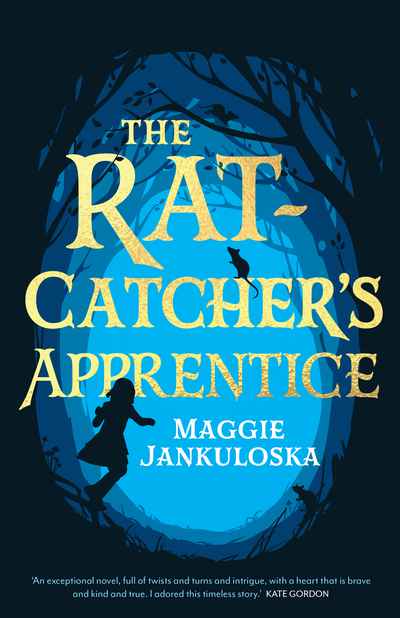 Paperback | Mar 2022 | MidnightSun Publishing | 9781925227949 | 192pp | 198x128mm | GEN | AUD$17.99, NZD$19.99


**Shortlisted, NSW Premier's Literary Awards 2023, UTS Glenda Adams Award for New Writing**
Age range 9 to 12
It's 1665. Rats have infested homes and alleys in Marie Perrin's provincial French town. Twelve-year-old Marie is set to become a maid, although she hungers for adventure. However, one mistake alters her fate and as punishment she is forced to apprentice for an intimidating rat-catcher.
Away from her parents and twin brother, and handling gnarly rat traps under Gustave Renard's unusual mentorship, Marie must overcome a new set of challenges which come after a plague enters her town.
Are rats responsible for the spread of the illness? Can Marie find a way out of the bubbling danger around her?
The Rat-Catcher's Apprentice depicts non-traditional families, belonging and female bravery in an atmospheric historical setting.
Teachers notes available here
'An intrepid heroine, a perilous time in plague-ridden France, a society cleaved by class division. The Rat-Catcher's Apprentice is full of heart and hope with a young girl who dares to dream of a life unrestrained by her gender. A compelling and rollicking MG novel.' – Amra Pajalic
'A gripping, historical adventure story of bravery and belonging.' – Judith Rossell
'An exceptional novel, full of twists and turns and intrigue, with a heart that is brave and kind and true. I adored this timeless story.' – Kate Gordon