The Power of Podcasting: Telling stories through sound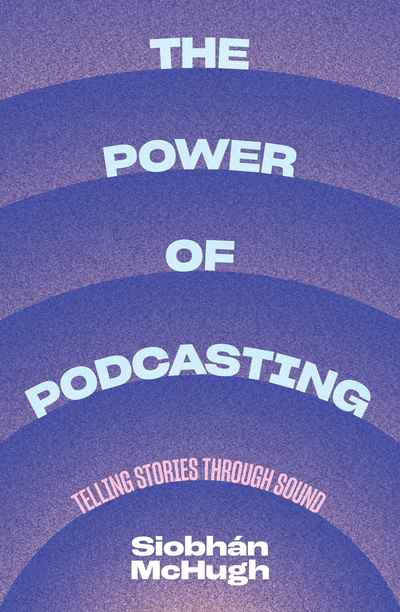 Paperback | Feb 2022 | UNSW Press | 9781742237022 | 320pp | 234x153mm | GEN | AUD$34.99, NZD$39.99


Podcasting is hailed for its intimacy and authenticity in an age of mistrust and disinformation.
And while it is relatively easy to make a podcast, it is much harder to make a great one.
In The Power of Podcasting, award-winning podcast producer and leading international audio scholar Siobhán McHugh provides a unique blend of practical insights into, and critical analysis of, the invisible art of audio storytelling. Packed with case studies, history, tips and techniques from the author's four decades of experience, this original book brings together a wealth of knowledge to introduce you to the seductive world of sound. 
If you've ever said you want to start a podcast, this is the book you need to understand the craft, the history and the power of creating meaningful stories through sound.
'Essential reading for anyone aspiring to make memorable audio. This is the ultimate guide to podcasting from a master of the craft.' — Richard Baker, multi-award-winning host of Phoebe's Fall, Wrong Skin and The Last Voyage of the Pong Su
'Much more than a how-to guide for aspiring podcasters … A reminder of the power of sound and the huge potential of the podcast medium.' — Richard Berry, University of Sunderland
'Absolutely fascinating, and a terrific lesson in how to tell good stories. Whether you seek instruction, or simply to know why some podcasts are better than others, this book is for you. Considering how rapidly podcasting is developing, McHugh manages to keep it bang up to date, charting the latest trends and the ever-expanding honour roll of podcasts circulating around the world. For those looking for practical guidance in creating or improving their own podcasting, she populates the chapters with real, living, breathing people in all the highs and lows of their humanity, which is, after all, the secret to great radio, journalism and outstanding podcasting.' — Olya Booyar, Head of Radio, Asia-Pacific Broadcasting Union
'A love letter to the power of podcasting and audio, from one of the most experienced storytellers with sound.' — James Cridland, Editor of PODNEWS
'The most in-depth guide to the best audio storytelling around the world. Packed with useful insights and ideas.' — Marc Fennell, Creator of Stuff the British Stole
'Storytelling is Siobhán's gift, so it shouldn't be a surprise that this book is written as an immersive narrative … the ideal book for students, trainers, researchers and anyone who wants to learn about the inner workings of podcasting.' — Kim Fox, Professor of Practice, American University in Cairo and Co-chair Podcast Studies Network
'An invaluable resource for anyone interested in understanding today's global podcasting phenomenon. I learned so much.' — Caroline Guerrero, CEO of Radio Ambulante Studios