The Lanternist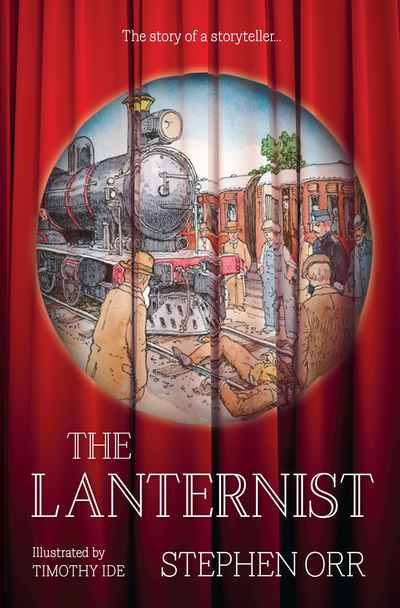 Paperback | Jul 2021 | MidnightSun Publishing | 9781925227840 | 400pp | 198x123mm | GEN | AUD$19.99, NZD$24.99


Age range 9+
1901. The slide clunks into the lantern, and Phantoms come alive on the wall. The father-and-son Magic Lantern team of Bert and Tom Eliot are masters of The Art of the Story. The only problem is that they are missing a wife and mother. Then one morning eleven-year-old Tom wakes to find his father missing, too.
The Lanternist's apprentice is thrown out of home, forced to work for the arch-criminal Jimmy Sacks, arrested and imprisoned. Will he ever be able to escape with his new friend Max and make the long, flea-bitten, rat-infested journey to Sydney in search of his parents?
The Lanternist is a story about stories, and how they show us a way through life, despite callous landladies, corrupt officials, criminal companions and the problems with living in incinerators. But mostly, it is about searching, and making your own endings.
Celebrated author Stephen Orr's first foray into young adult literature is a thrilling historical adventure.
'The Lanternist is a fascinating story about two lovable misfits searching for lost Family. Their journey takes them to the unfarmiliar streets of Sydney 1901. Funny at times and heart-wrenching in places, it's a story about mateship, mischief and picked feet! I loved the vignettes captured in the magic lantern slides. It's a magical Read.' – Zara, age 10, Subiaco, WA