The Briefest English Grammar and Punctuation Guide Ever!, New edition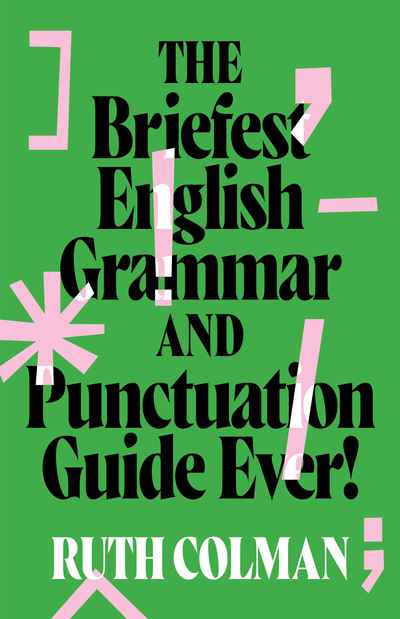 Paperback | Feb 2023 | NewSouth | 9781742237954 | 112pp | 198x128mm | GEN | AUD$19.99, NZD$22.99


Have you ever been unsure where an apostrophe should go? Do you know the difference between a regular and an irregular verb? And why should you care?
The Briefest English Grammar and Punctuation Guide Ever! clearly and simply explains how language works, and makes understanding punctuation easy. Ruth Colman will help you sort out your verbs from your nouns and your adjectives from your adverbs.
This easy-to-use guide will teach you all the basics of using the English language. It's a must-read for all.
'Get a copy for yourself. Give a copy to your kids to read. Show it to their teacher! It's a very little book but it's certainly essential reading.' — Julie Browne, Good Reading Magazine
'Grab a copy for every teen in your life. Super simple, succinct and logical.' — Allison Tait, Your Kid's Next Read
'Having taught English at secondary schools in Australia and southeast Asia, Ruth is well-placed to deliver this friendly guide. It has excellent examples and easy-to-follow rules.' — PS News
'This easy-to-use book may be small, but it packs a big punch in grammar and punctuation.' — Heather Zubk, GenWest Books, The West Australian