Summary of Small Things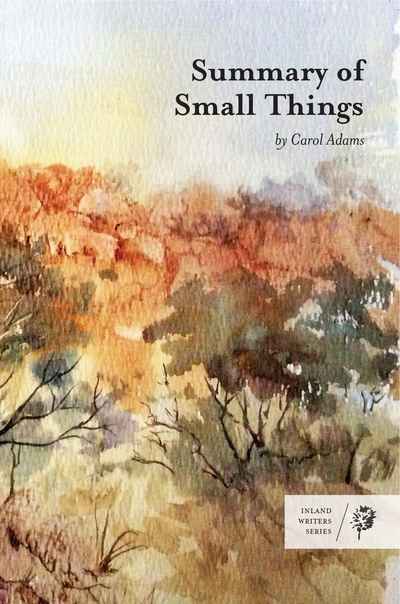 Paperback | Jan 2017 | Running Water Community Press | 9780648062912 | 54pp | 178x120mm | GEN | AUD$15.00, NZD$19.99


Book two in the Inland Writers—short reads from the Centre of Australia.
I have left the grandsons in bed rather than wake them. My daughter texts to say there are tears. The plane takes off.
As we hover over Alice Springs I notice a maze of brown twisting threads.
Creativity requires isolation, time, practice, concentrated and undisturbed effort. It will be a quiet New Year's Eve.
Another friend has died – she simply ran out of breaths … the woman serving in Bunnings takes it in her stride that I have fronted up with tek screws and washers … I can't decide what to do with the Indian yellow oil paint.
I look at my own body and it is a map of my journey. It shows I have lived and loved and am not ready to give it up yet.
Poetic fragments from the journal of an artist, spanning the closing months of a year in the remote desert town of Alice Springs.
In the quiet space of a house, with a new set of bold paints and Rumi and Basho as companions, life unfolds.
'Astute observations of her immediate environment, together with literary pickings, shine through Carol's diary as she prepares to exhibit her paintings. Her healthy self-doubt is balanced by agile and sure prose that has an inviting, chatty confidentiality.' — Rod Moss