Street Art World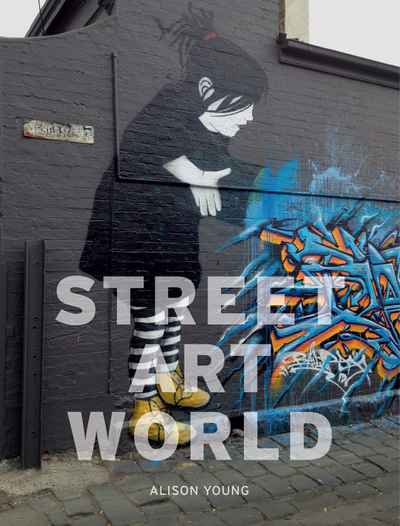 Paperback | Oct 2016 | REAKTION BOOKS | 9781780236704 | 256pp | 250x190mm | GEN | AUD$49.99, NZD$59.99


Street art and graffiti are a familiar sight in cities around the world. Neighbourhoods painted with murals are popular with tourists and tagged walls become backdrops for fashion shoots and music videos. Banksy is a global celebrity whose work sells for astonishing prices. Millions of photographs of street art are saved on smartphones, uploaded to social media and displayed on t-shirts and other merchandise. But are street art and graffiti the same thing, or do they have different histories, meanings and practitioners? Who makes street art? Who buys it? Can it be exhibited in a gallery or must it be located on the street? Why have museums started collecting street art? Is there a commercial market for street art? And will it even exist in the future?
This strikingly illustrated book explores every aspect of street art, from making and photographing, to stealing and selling it. Artists working in the streets reveal both their passion for street art and ambivalence about its commodification. The rise, fall and rise again of street art in the art market is told through revealing encounters with collectors and auction houses in Paris, London and Melbourne.
Based on twenty years of research in the graffiti and street art scenes, Street Art World is the first book to provide a history and context for the words and images that appear in cities all around the world. Inviting the reader into a realm that is usually hidden, it will enthral all those who enjoy this global phenomenon.