Straw Bale Building Details: An Illustrated Guide for Design and Construction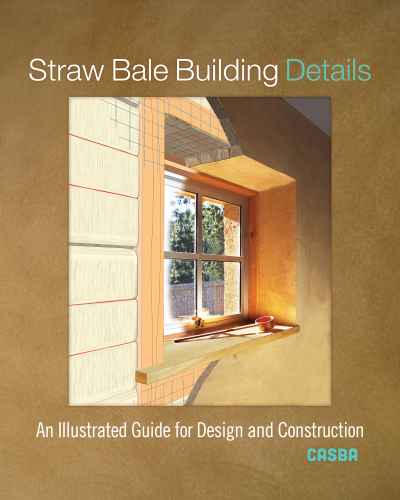 Paperback | Jul 2019 | New Society Publishers | 9780865719033 | 288pp | 279x216mm | Out of stock | RFB | AUD$72.99, NZD$89.99


The devil is in the details — the science and art of designing and building durable, efficient, straw bale buildings
Straw bale buildings promise superior insulation and flexibility across a range of design aesthetics, while using a typically local and abundant low-embodied energy material that sequesters carbon-an important part of mitigating climate change.
However, some early straw bale designs and construction methods resulted in buildings that failed to meet design goals for energy efficiency and durability. This led to improved building practices and a deeper understanding of the building science underlying this building system.
Whether you're an architect, engineer, contractor, or owner-builder interested in making informed choices, Straw Bale Building Details is the indispensable illustrated guide to current practice in straw bale design and construction drawing on two decades of site-built straw bale design and construction experience.