Bronwyn Oliver: Strange Things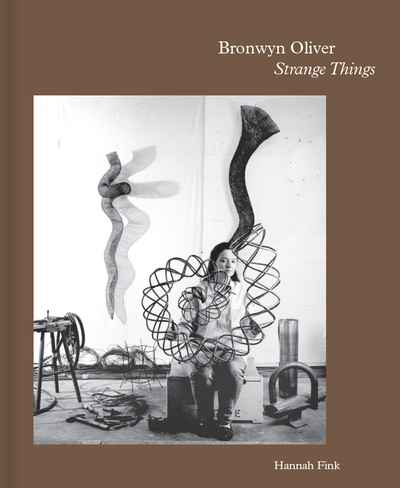 Hardback | Nov 2017 | Piper Press | 9780975190159 | 240pp | 280x235mm | Stocked item (plenty) | GEN | AUD$59.95, NZD$69.99



This is the first book about the major Australian sculptor Bronwyn Oliver. "I wanted to write an old fashioned art book, one that tells the story of the artist's life from beginning to end," says author Hannah Fink. "But I also wanted to write about the creative process – how Bronwyn made things, why she made them. What drives someone to make art?"
Born on a farm near Gum Flat in Northern New South Wales, Oliver grew up in country-town Inverell. She won the Travelling Art Scholarship to study sculpture at Chelsea Art School in London, returning to win numerous awards including the Moët & Chandon Fellowship.
While many of her contemporaries began making installation art, Oliver worked within the traditional discipline of sculpture. She was an intensely ambitious artist whose works seem to grapple almost effortlessly with the big questions of life. Her organic yet strangely human sculptures are coveted by collectors for their eloquent beauty.
"But Bronwyn's aim was not to create beautiful things for their own sake," says Fink. "The beauty of her objects comes from the thinking behind them."
Oliver's death ten years ago cast a shadow over the beauty of her work and her reputation. The woman that emerges from this book is intelligent, funny, modest, hard-working, and, in the words of Roslyn Oxley, "never boring".
* Shortlisted for the Cornish Family Prize for Art and Design Publishing