Slowlier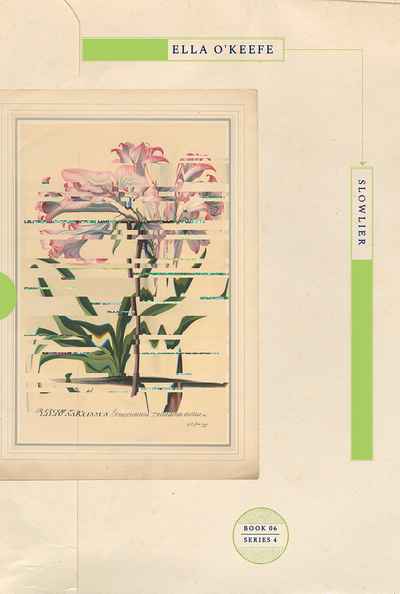 Paperback | May 2021 | Cordite Publishing Inc. | 9780648511670 | 80pp | 230x152mm | GEN | AUD$20.00, NZD$25.00


Says O'Keefe about her collection: 'Held under an incorrect adverb, the slowness of this book is expressed as intransigent buffering and refusal of optimisation. The book is shaped by a stubborn commitment to inclusive imprecision which seeks companionship with error and with the grit and offcuts we collect in the course of living.
Objects of the industrial world are beheld in their strangeness and excess. An awareness of the hands, machines and historic forces that produce our material realities directs these poems, along with the attempt to understand that objects arrive with afterlives and consequences.
Archive-shuffling was a useful model for writing, one that was connected to a desire to amplify minor histories and attend to the technologies of connection that wire, thread and beam us into the present. Voices drop out, a phrase is misremembered, the test pattern is the viewing event.
The poems in Slowlier are propelled by the oscillation between an acquiescence which can only wryly index decline, and the desire to use the poem to scaffold and energise activities that kick against the logic of inevitability.'
Says Spahr about the book: 'Ella O'Keefe writes poems with the waste products of capitalism. She uses juxtaposition so that fragments of the world fl oat by, bumping up against each other. The poems travel, board planes, catch the bus, have a lot of walking to do.
Unsurprisingly, things are oft en seen through a screen. Concerned with how products are created, she builds a complicated world, one that attends to the uneconomic fractions, the waste rock, and turns them into the poem, or 'crystal form data-mining in the apricot light'.'