Second City: New Essays from Western Sydney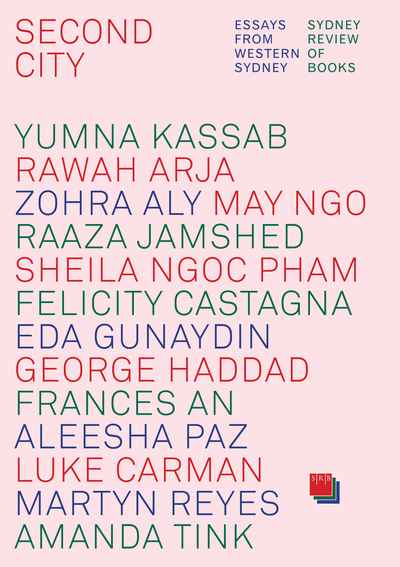 Paperback | May 2021 | Giramondo Publishing | 9780648062134 | 160pp | 210x148mm | GEN | AUD$26.95, NZD$32.99


Second City is a showcase of the diverse literary talents that make Sydney's Western Suburbs such a fertile region for writers. Beginning with Prime Minister's Award-winning author Felicity Castagna's warning about the dangers of cultural labelling, this collection of essays takes resistance against conformity and uncritical consensus as one of its central themes.
From Aleesha Paz's call to recognise the revolutionary act of public knitting to Frances An's 'counter-revolutionary' attack on the repressive clichés of 'women of colour', Sheila Pham on the importance of education in crossing social and ethnic boundaries, and May Ngo's cosmopolitan take on the significance of the shopping mall, the collection offers complex and humane insights into the dynamic relationships between class, culture, family, and love. Eda Gunaydin's Second City, from which this collection takes its title, is both a political autobiography and an elegy for a Parramatta that has been lost to gentrification and redevelopment. Zohra Aly and Raaza Butt confront the prejudices which oppose Muslim identity in the suburbs, the one in the building of a mosque, the other in the naming of her child. Rawah Arja writes in a comic vein on the complexity of the Lebanese-Australian family, Martin Reyes on the overlay of experiences as a hike in the Dharawal National Park recalls an earlier trek in Bangkong Kahoy Valley in the Phillipines.
Finally, Yumna Kassab's essay on Jorge Luis Borges reminds us that Western Sydney writing can be represented by no single form, opinion, style, poetics, or state of mind.