Riders on the Storm: The Climate Crisis and the Survival of Being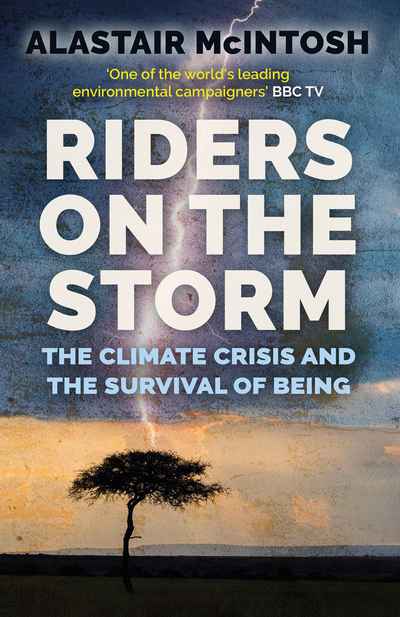 Paperback (B-format paperback UK (198x129mm)) | Nov 2020 | Birlinn | 9781780276397 | 256pp | 196x130mm | GEN | AUD$19.99, NZD$24.99



*Longlisted for the Wainwright Prize 2021 for Writing on Global Conservation*

Significant climate change means that massive social change is essential if much of the earth can remain habitable. What needs to happen will challenge our politics, our economics and our technical capacity. But above all these, it will be a challenge to our humanity. In this succinct and passionate new book, Alastair McIntosh examines both the science and the drivers in the human psyche that have allowed unfettered consumerism to threaten the planet. He argues for a radical shift in our consciousness at this stage in our evolution in order to build the capacity for resilience and regeneration that can make us riders on the storm.