People Power: The history and the future of the referendum in Australia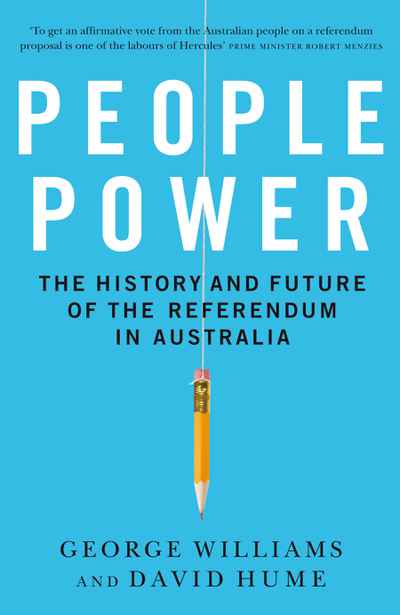 Paperback | Sep 2010 | UNSW Press | 9781742232157 | 312pp | 234x153mm | Stocked item (check) | GEN | AUD$34.95, NZD$39.99
Digital (EPUB) | Sep 2010 | UNSW Press | Stocked item | GEN




People Power is the only full history of constitutional change in Australia. It closely examines Australia's referendum record, and explains why success has been so rare. It includes interviews with leading proponents for constitutional change, alongside political cartoons, advertising and brochures from key referendum campaigns. Following their sustained analysis of each referendum campaign, the public response and the forces that shaped the outcome, the authors argue that the key to a successful referendum is truly engaging the people in the political process.