A Journey in Our Family's Chinese Garden: A Story Told in English and Chinese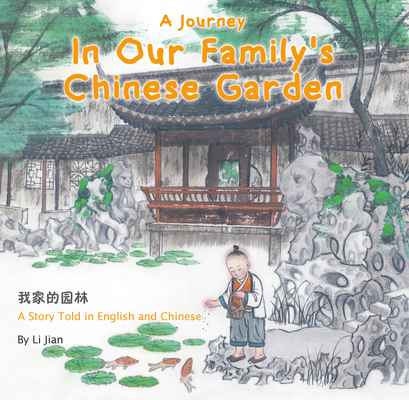 Join one family's journey as they design and build an authentic Chinese garden in their backyard!
Papa seems to have a grand plan for the backyard. Day by day, he transforms the little space — building walls, a pond, and a gazebo with his own two hands. Everyone's favorite addition to the new garden is the colorful carp. Each member of the family releases one into the fresh pond, hoping it will bring them good luck.
This bilingual children's book tells a simple, but sweet story about a man, his dream, and his very happy family. Written in both English and Chinese, kids can follow along as a family brings all the world's great mountains and rivers to their own backyard.