Origami Extravaganza!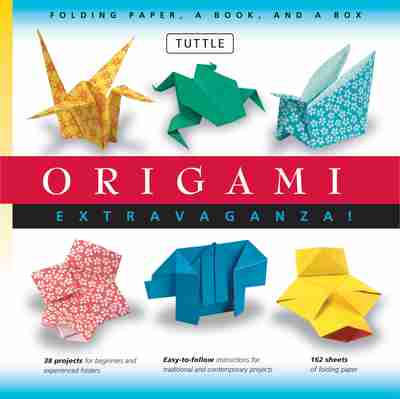 Kit | Apr 2015 | Tuttle Publishing | 9780804832427 | 104pp | 178x178mm | Stocked item | GEN | AUD$24.99



Origami Extravaganza! has something for everyone. Whether you're an origami beginner or an advanced paper crafter, this kit will keep you entertained with its variety of both traditional and modern origami models. This is one of the most comprehensive origami kits available today—meaning that if you're only interested in buying one kit, this should be it. Paper folding models cover a wide range of topics from flowers and animals to elegant containers and celebratory designs. The simple, straightforward instructions make it a great origami-for-kids kit and an easy way to learn origami. After folding a few dozen projects, you will have a very solid base in the art of origami and should be able to create your own original origami pieces!