One Potoroo: A Story of Survival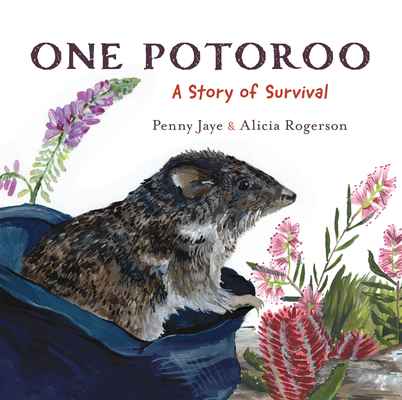 Hardback | Aug 2021 | CSIRO Publishing | 9781486314645 | 32pp | 250x250mm | GEN | AUD$24.99, NZD$29.99


*CBCA 2022 Notable Book: Eve Pownall Award*
Age range 6 to 9
A conservation tale of the Gilbert's Potoroo – Australia's rarest mammal.
When a bushfire destroys Potoroo's home, he becomes one of the last surviving Gilbert's Potoroos at Two Peoples Bay in Western Australia. Frightened, hurt and alone, Potoroo needs a new home – somewhere safe from predators and with plenty of his favourite food. Luckily, a team of conservationists know where Potoroo can go to be safe.
One Potoroo: A Story of Survival is a beautifully illustrated book about the world's most endangered marsupial, the Gilbert's Potoroo, and the conservation work that has kept this unique Australian alive.