Nagaland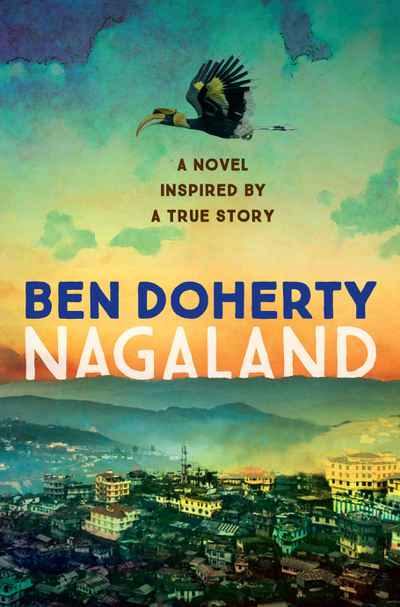 Paperback | May 2018 | Wild Dingo Press | 9780648066378 | 336pp | 234x154mm | GEN | AUD$29.95, NZD$34.99


The diary arrived addressed to me, bearing a message:
We live forever through our stories. Tell ours.
And so began the author's journey into the life and legends of the Naga – a forgotten people living in the far north-east of India, struggling to survive in the modern world.
An extraordinarily powerful and evocative literary work that traverses new ground in the hinterland between biography and mythology.
Nagaland is the story of Augustine and of the Naga people. With sensitively poetic prose, Doherty deftly draws the reader into worlds of parallel realities. The love story, desperate and damned, destined for tragedy; forged and upheld against the wishes of family and the dictates of culture, with a backdrop of violence and reprisals amidst the brutality of communal conflict. Alongside this is the telling of Augustine's childhood story, growing up in the beautiful mountain state of Nagaland where the traditional way of life, loyalties and beliefs collide with modern imperatives that, for many, lead inexorably to poverty, dislocation, drug addiction, disease and despair.
Seamlessly woven through each story, Naga legends and myths connect these disparate worlds, the source of profound insights that are simultaneously confronting and transcendent. Poignant and profound, the reader is left with a yearning nostalgia for a past where eternal truths prevailed, to be gleaned from ancient fables and sages; where a people lived in communities richly endowed with cultural and spiritual certainties, and were valued members of large family and tribal networks. Except, of course, if you choose not to follow the rules…
'A few years ago a hand written diary from Nagaland arrived in Ben Doherty's mailbox, 'Its pages…overfilled, and seemingly without order, with drawings of birds and mountains and flowers…and scrawled verses of poetry'. The poems were written in Tangkhul, one of Nagaland's many dialects. The final words were in English and read: 'We live forever through our stories. Tell ours.' In writing Nagaland, Doherty has managed to do that splendidly.' — Erich Mayer, ArtsHub