My Dog Socks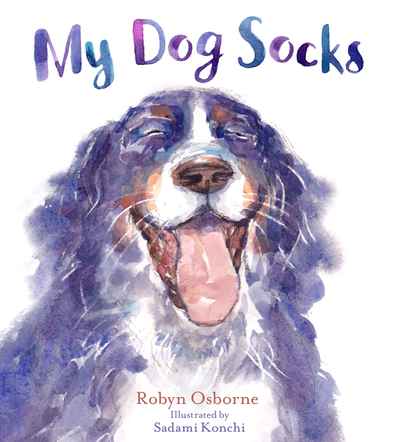 Paperback | Mar 2018 | Ford Street Publishing | 9781925272833 | 32pp | GEN
Hardback | Oct 2017 | Ford Street Publishing | 9781925272826 | 32pp | GEN


Age range 3 to 8
Join Socks in his secret world, where imagination rules and the everyday becomes extraordinary. While most people think Socks is just an ordinary dog, through a child's eyes he becomes an enchanted character of many disguises – a chameleon who changes with his environment. One day he's a contented cow rolling in grass, the next a sleek seal basking on rocks, or even a terrible tiger, sprinting from hunters and searching for prey.
Regardless of his many guises however, Socks offers a dog's unconditional love and loyalty, for 'when he is by my side, he is my best friend'.
Included on the Children's Book Council of Australia 2018 Notables list.
Reviewed by Aussie Reviews.