The Missing Among Us: Stories of missing persons and those left behind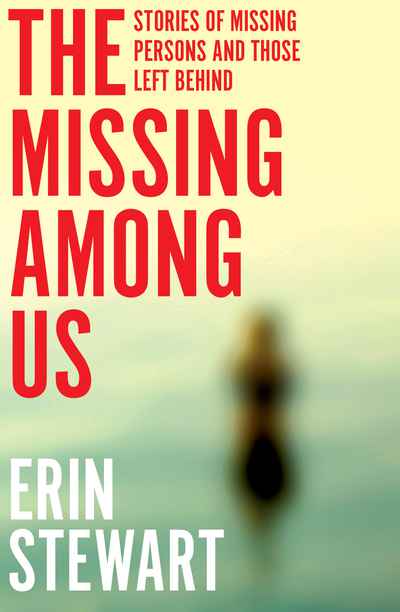 Paperback | Mar 2021 | NewSouth | 9781742236797 | 304pp | 234x153mm | GEN | AUD$32.99, NZD$34.99


In Australia 38 000 people are reported missing each year and in the US it's over 600 000. In the UK someone is reported missing every 90 seconds. Many of these cases are never resolved.
Blending long-form journalism with true crime and philosophy,The Missing Among Ustakes us from the Australian bush to the battlefields of Northern France and the perilous space of a refugee camp to explore the stories of the missing. Erin Stewart speaks to parents of missing children, former cult members, detectives and investigators, advocates working on the crisis of missing refugees, a child of the Stolen Generations and many more to trace the mysterious world of missing persons.
Examining famous cases like that of Madeleine McCann to those who are lesser known yet equally loved and mourned, this unique book forces us to see the complex story behind each missing person and those they leave behind.
'The Missing Among Us will wrench your heart while it stretches your mind. Erin Stewart has undertaken a large inquiry, encompassing personal investigation, historical events, true crime, untold and untellable mysteries, while never losing sight of the emotional distress at the core of every missing person's story. This is a rare book from a gifted writer: intelligent yet poignant, enlightening yet deeply disturbing.' — Malcolm Knox
'The Missing Among Us is illuminating, profound and wise. Stewart is a distinct new voice and her inquiry into the gaps and absences so many of us try to gloss over is intelligent, gentle and brave.' — Anna Krien
'A deeply moving and insightful exploration of the concept of "missingness". Erin Stewart brings compassion and informed understanding to these hugely diverse stories of personal loss, resilience and advocacy.' — Siobhán McHugh
'Nothing goes unnoticed in this beautifully written and thought-provoking exploration that will enlighten and enthral.' — Loren O'Keeffe, founder of the Missing Persons Advocacy Network

'The Missing Among Us is instantly enthralling. Erin Stewart profiles a number of missing persons cases, deftly and confidently straddling the line between reportage and personal response. Balancing the interviewees' stories with her own thoughtful responses, Stewart paints a picture of the research process that feels inclusive of the reader, detailing her interviews with her subjects in a way that feels immediate and intimate...a fulfilling, easy read.' — Books+Publishing