Minding Her Own Business: Colonial businesswomen in Sydney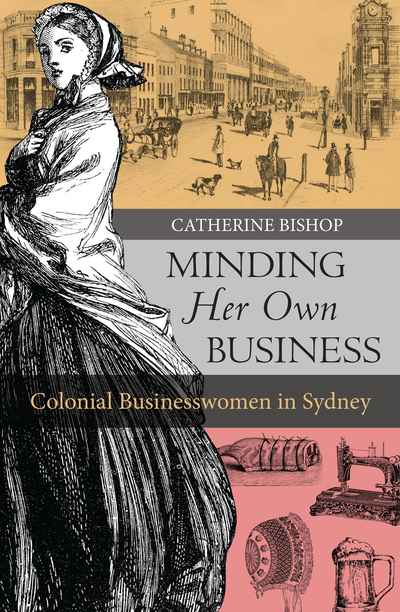 Paperback | Oct 2015 | NewSouth | 9781742234328 | 304pp | 234x153mm | GEN | AUD$39.99, NZD$47.99


A history that populates the streets of colonial Sydney with entrepreneurial businesswomen earning their living in a variety of small – and sometimes surprising – enterprises.
There are few memorials to colonial businesswomen, but if you know where to look you can find many traces of their presence as you wander the streets of Sydney. From milliners and dressmakers to ironmongers and booksellers; from publicans and boarding-house keepers to butchers and taxidermists; from school teachers to ginger-beer manufacturers: these women have been hidden in the historical record but were visible to their contemporaries.
Catherine Bishop brings the stories of these entrepreneurial women to life, with fascinating details of their successes and failures, their determination and wilfulness, their achievements, their tragedies and the occasional juicy scandal. Until now we have imagined colonial women indoors as wives, and mothers, domestic servants or prostitutes. This book sets them firmly out in the open.
Minding Her Own Business - Winner of the Ashurst Business Literature Prize 2016