Creative Stress Relieving Adult Coloring Book Series
Mandalas: Coloring for Everyone: Coloring for Everyone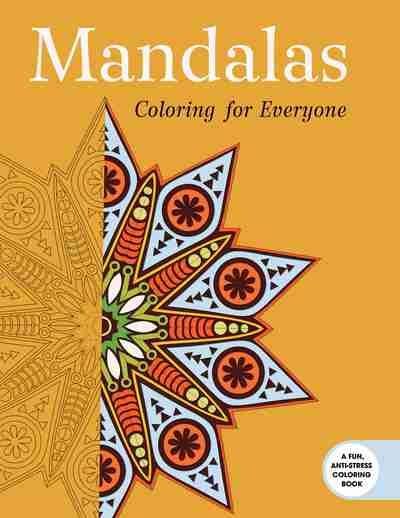 Paperback (Trade paperback US) | Aug 2015 | Skyhorse Publishing | 9781632206480 | 112pp | 280x216mm | Stocked item (plenty) | GEN | AUD$14.99, NZD$18.99



Reduce stress and promote creativity by coloring beautiful mandalas.
"I sketched every morning in a notebook a small circular drawing, a mandala, which seemed to correspond to my inner situation at the time. . . . Only gradually did I discover what the mandala really is . . . the self, the wholeness of the personality, which if all goes well is harmonious." —Carl Jung
Recognized as a symbol of peace, creativity, and inspiration, mandalas are sacred circular shapes with a long and rich history. They were originally developed as Hindu and Buddhist symbols of the universe, and the process of their creation is known to reduce stress and help artists find tranquility and balance.