Launched into Eternity: Public Executions in Scotland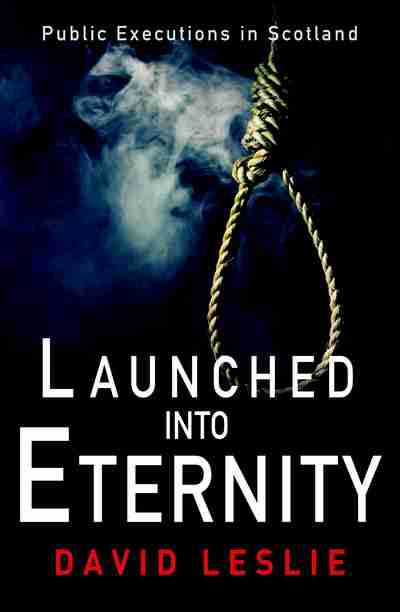 Paperback | Jan 2018 | Black and White Publishing | 9781785301377 | 384pp | 234x153mm | Forthcoming | GEN | AUD$19.99, NZD$24.99



Launched Into Eternity is a fascinating account of crime and public punishment in Scotland; from bloody Viking penalties right through to Robert Smith's five minutes of fame in 1868. Until that time, after which executions were conducted within prison walls, this was public spectacle, tragic public theatre which drew huge crowds eager to see the latest victim being launched into eternity.
It was on a wet Tuesday in May 1868 that the people of Dumfries gathered outside the town jail to witness the pathetic figure of teenager Robert Smith, condemned to hang for the appalling rape and murder of a nine-year-old girl. Moments later the hangman withdrew a bolt and Smith dropped to agonisingly struggle and writhe his life away. Newspapers reported he had been Launched Into Eternity. History had been made that day and Smith had the starring role in the last public execution in Scotland. In the thousand years prior to that, many underwent the same fate as William Wallace in 1305. He had been hanged then butchered while still alive; a punishment suffered as late as 1820 by three Scots, Radicals who simply wanted a fairer deal for the downtrodden.
But if their deaths were cruel, Launched Into Eternity tells of women decried by jealous neighbours as witches being burned alive, publicly drowned, having ears and noses cut off, and a vast range of other tragic cases where the justice of the time was delivered in the most brutal ways. The sheer scale of this can be seen in the fact that by 1800, judges had authority to hand out the death penalty for more than 200 offences, some as trivial as poking about in a rabbit warren, stealing a shilling, begging, poaching, picking pockets, spending time with gypsies, and stealing a horse, sheep, or goat. Times have undoubtedly changed for the better, but the shadows of our past offer a fascinating insight into the brutality of life and the punishments of the past.