Judas Boys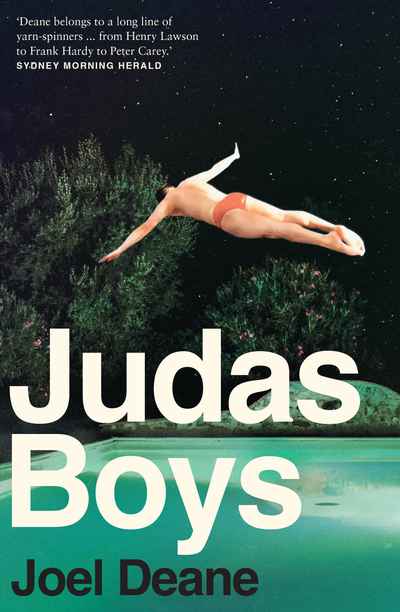 Paperback | Aug 2023 | Hunter Publishers | 9780648848158 | 240pp | 210x135mm | GEN | AUD$27.95, NZD$32.99


The long-awaited new novel from award-winning Australian writer, Joel Deane.
What happens when the future falls as dark as your past?
When all that you have seduced and betrayed, rises up to drown you.
Pat Pinnock is about to find out.
Pinnock is a Judas Boy — a private schoolboy gone to seed. He's lost his job as a political staffer. He sleeps in the garage of his estranged wife. He has finally run out of friends and must face his accusers — both the living and the dead.
Judas Boys is the eagerly-awaited new novel from Joel Deane: a searing de profundis that reads like the secret history behind today's political headlines. Deane brings the aftermath of professional catastrophe, personal betrayal, and public disgrace to life with a poet's ear for the human voice fractured in extremis.
Listen to the review discussion of Judas Boys by Joel Deane on ABC RN's Bookshelf here
'Deane belongs to a long line of yarn-spinners ... from Henry Lawson to Frank Hardy to Peter Carey.' — Sydney Morning Herald
Accolades for John Deane:
** Winner of the Vincent Buckley Prize **
** Shortlisted for the Prime Minister's Literary Awards **
** Finalist for the Walkley Book Award **
** Finalist for the Queensland Literary Awards **
** Finalist for the Melbourne Prize for Literature **
** Shortlisted for the John Bray Award **