Japanese Paper Flowers: Elegant Kirigami Blossoms, Bouquets, Wreaths and More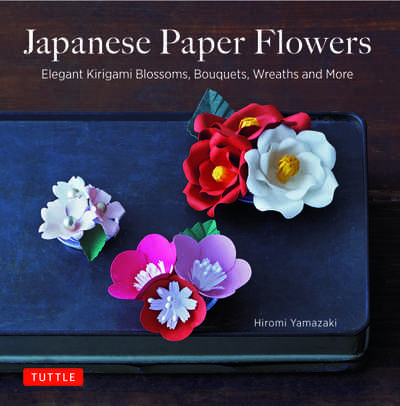 Paperback | Mar 2019 | Tuttle Publishing | 9784805314982 | 96pp | 215x215mm | GEN | AUD$27.99


This book shows you how to create decorative works of floral art from the least expensive and most versatile craft material available — colored paper! Japanese kirigami (cut paper) flowers are among the most delicate and beautiful examples of paper art in the world. This inspirational how-to guide showcases 31 gorgeous Japanese floral designs that can virtually pass for the real thing — although they never wilt!
Are you looking for a creative way to add a touch of beauty to your home or workplace, or to create low-cost decorations for a wedding or other special event?
All of the most popular blossoms are represented here, including:
5 different romantic roses

Frilly carnations

Sensuous tulips

Dramatic anemones

Flashy dahlias

3 types of cheerful daisies

3 types of bold sunflowers

3 types of graceful lilies

And many more!

Simple instructions and colorful step-by-step photos show novice paper crafters how to make each flower, as well as how to gather them into jaw dropping bouquets. There are even instructions describing how the flowers can be used in 18 amazing ways — for decorating, selling, gift giving and entertaining — including:
Spectacular wreaths

Decorative ornaments

Floral pens

Customized photo frames

Individualized bookmarks

Japanese Paper Flowers has all the information and all of the necessary patterns you need! Simply cut the papers into the appropriate shapes, curl and arrange the leaves and petals as indicated, and use a dot of craft glue to create realistic paper blossoms and bouquets. Create breathtaking paper flowers in no time at all!