2020 Instant Happy Notes Wall Calendar: Reminders to Smile and Shine!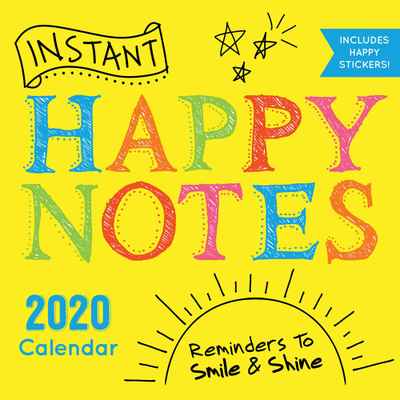 This calendar brings instant happiness every day of the year!

The idea of "instant happy" has never been more popular—or more necessary! With this unique, full-color wall calendar with stickers, 2020 will be filled with instant happiness. Each page gives you a new reason to smile and even includes some creative ways to spread the joy!