How to Be a Writer: Who smashes deadlines, crushes editors and lives in a solid gold hovercraft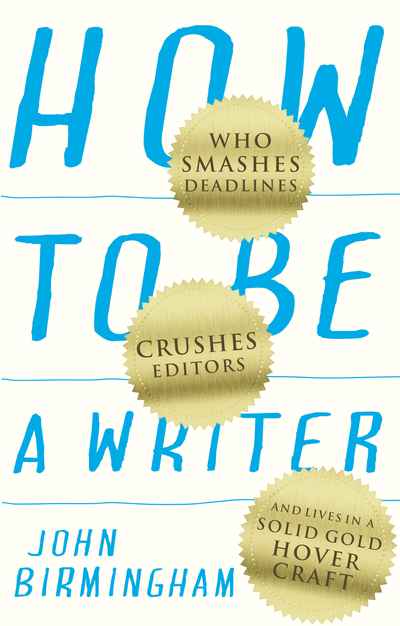 Paperback | Jun 2016 | NewSouth | 9781742234847 | 256pp | 210x135mm | GEN | AUD$14.99, NZD$18.99


'Beauty is good, but coin is better. You can't eat artistic integrity. It tastes like sawdust.'
This gonzo guide is a lesson in the practicalities of writing: how to be productive, professional and maybe one day even pay the rent.
Topics covered include 'How to slay writer's block', 'What the hell is workflow?', 'How to write 10,000 words in a day' and 'The best apps for writers'.
How to Be a Writer is a kick-arse writing guide with a tough-love approach, written for the internet generation. John Birmingham is lauded as a prolific writer working across multiple genres. Here he shares his secrets. And some hard-core, real-world practical advice. And a few excellent descriptions of explosions.