Hopeless Kingdom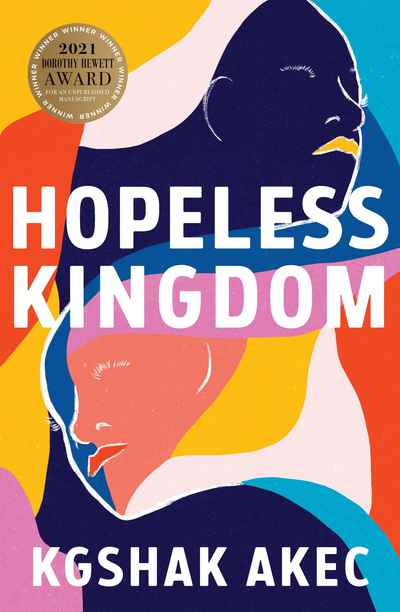 Paperback | Jul 2022 | UWA Publishing | 9781760802158 | 324pp | 234x153mm | GEN | AUD$32.99, NZD$37.99


**Shortlisted, Miles Franklin Award 2023**
**Winner, Dorothy Hewett Award for an Unpublished Manuscript 2021**
Akita's family have always kept moving to survive. Sudan to Cairo. Cairo to Sydney. Sydney to Geelong. At each new place, challenges test and break Akita, her four siblings and her parents. Just when eight-year-old Akita is feeling settled at her new school and community in Sydney for the first time in her life, her parents decide to relocate to Geelong to be closer to their Sudanese relatives. The move is the beginning of a downward spiral that threatens to unravel the fabric of their family and any hope for finding peace and belonging.
Told through the interchanging perspectives of Akita and her mother, Taresai, this coming of age story shines a light on the generational curses of trauma, and gives voice to the silent heartache of searching for acceptance in an adopted society which isn't able to look past the surface of skin colour. Individually, the female narrators experience racism, rejection and despair, but together their narratives reveal a resilience of spirit and determination to transcend expectations of what a daughter, a sister, and a mother can be.
Hopeless Kingdom is the winner of the 2020 Dorothy Hewett Award. Inspired by the author's own experience of migration from Africa to Australia, this story signals a powerful new voice in Australian writing.
From the Dorothy Hewett Award judges:
'Akec's story is a powerful and timely exploration of belonging, race, gender and migration … and contrasts the lives of the mothers, daughters, sisters, grandmothers and cousins in this family through form and language, conjuring a powerful refraction of the experiences of African Australian women. Her storytelling is deeply personal, as well as relatable and insightful.'